Our Mission
Grace HealthCare Services is a 100% Australia owned company that offers 24/7 healthcare staffing services.
Our mission is to provide experienced, flexible, committed and reliable staff to deliver high quality and exceptional customer and patient care services safely and effectively by providing tailor-made services to meet customer expectations.
A deliberate Continuous Professional Development (CPD) is embedded in our system to ensure that our staff are abreast of current trends in the health care services sector.
Our manpower supply is done on a 'doing it right first time' bases through rigorous scoping of requirements prior to proposition of needed staff complement.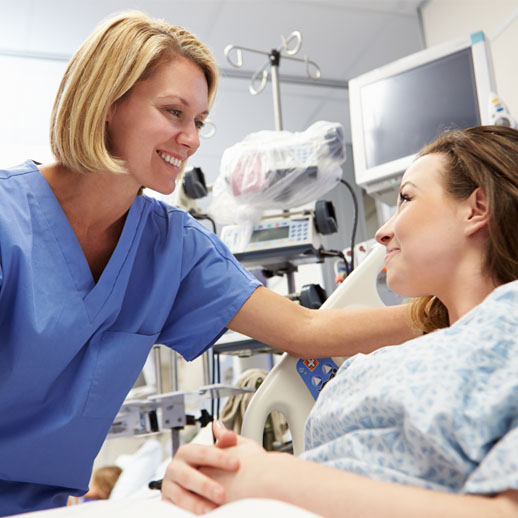 Our Vision
To become a leading healthcare manpower supply entity providing highly qualified and motivated staff to our facility care partners in South Australia.
Why we see the need
Provision of world class healthcare requires highly qualified and motivated staff. We assist in supplying staff to bridge the gap between demand and supply to ensure round-the-clock care of patients with chronic conditions, aging, mental health illnesses and those with physical impairments.
Our Values
| | |
| --- | --- |
| PROFESSIONALISM | We encompass respect, attitude, integrity, responsibility and discipline among others. |
| COMPASSION | We provide innovative nursing care with excellence, compassion and empathy. |
| CULTURE AWARENESS | We respect patients' preferences and needs regarding their individual beliefs, customs and practices. |
| ATTENTION TO DETAIL | We develop and perfect active listening skills and observe non-verbal cues from patients to enhance therapeutic relationships. |
| EFFECTIVE COMMUNICATION | We maintain effective communication with other healthcare personnel and remain calm, professional and reassuring when dealing with patients and their families. |
| TIME MANAGEMENT | We provide our services in a timely manner. |
| ACCOUNTABILITY | We are both legally and professionally accountable for our own practices, judgements, actions and omissions. |
| MAINTAINING CONFIDENTIALITY | Maintaining patient, organisational and customer confidentiality is sacred to us and we therefore fully observe it. |
| RESPECTFUL BEHAVIOUR | We engage our clients and customers in a safe and respectful way whilst adhering to obligations regarding privacy and confidentiality. |